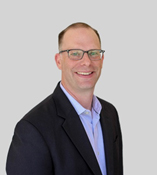 Glen Ellyn, IL – Morreale Real Estate Services, Inc. announced today that Aaron Raffel has joined the organization to become the Chief Operations Officer. Aaron comes with a wealth of experience having most recently held a leadership position with a large financial services organization and an executive role at a technology start-up company. Aaron previously worked for Morreale RES and was instrumental in developing the technology that supports the company.
Aaron joins Morreale RES to help continue the tremendous success that the organization has had in the industry. Aaron says, "I am excited to rejoin Morreale RES and look forward to the new challenges this will bring me. I am fortunate to be joining a company that has great leadership and is so well respected in the industry for the high quality service it provides its clients and transferees."
John C. Morreale, President, adds, "We are very excited to have Aaron join Morreale RES as part of our executive team.    Aaron brings with him an impressive track record of accomplishments and he will play a key role in all Morreale Companies.    I look forward to seeing what we will accomplish with Aaron on our team."
About Morreale Real Estate Services, Inc.
Morreale Real Estate Services, Inc. is an independent, family owned organization that provides national title and closing services, acquisition and inventory management services, and accounting services to the corporate relocation and mortgage industry. With over 40 years of industry experience, our home purchase and destination programs are customized to meet your needs and are administered with award winning service and state of the art technology.